Welcome to my virtual archive on
The Classic Porsche 914/4
This website celebrates the nostalgic factory originality of the Porsche 914/4.  Select an area of interest from below, and follow the links.  I hope you will be pleasantly surprised and find at least a few new things you have not encountered before.  If you have photos of other original and collectible 914 items, or better photos than I have, please send them to me and I will include them at your request and give you credit.  Check back from time to time, I will activate additional links and display new items as I can find the time to make them available.
<![if !vml]>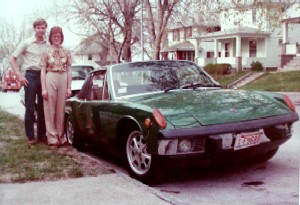 <![endif]>
My 1973 Porsche 914 1.7L – Zambezi Green
Back in 1978 it was already rusty – she married me anyway!
<![if !vml]>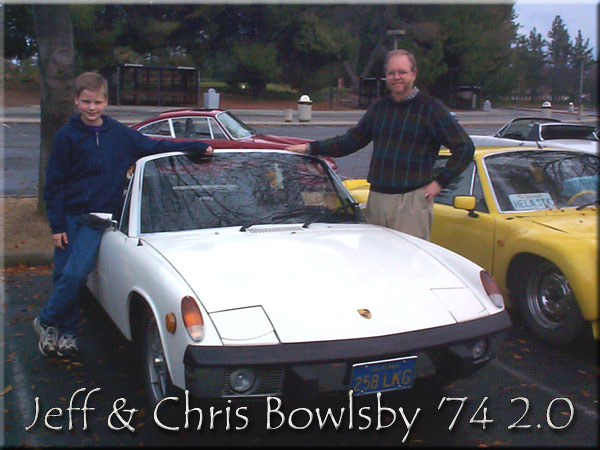 <![endif]>
My 1974 Porsche 914 2.0L – Light Ivory
Me and my son in 1999
See My Other Websites
914 Wiring Harnesses   914 Can Am cars    914 Parts For Sale
Jeff Bowlsby