Welcome to my virtual archive on
The Classic Porsche 914/4
This website celebrates the nostalgic factory originality of the Porsche 914/4.  Select an area of interest from below, and follow the links.  I hope you will be pleasantly surprised and find at least a few new things you have not encountered before.  If you have photos of other original and collectible 914 items, or better photos than I have, please send them to me and I will include them at your request and give you credit.  Check back from time to time, I will activate additional links and display new items as I can find the time to make them available.
<![if !vml]>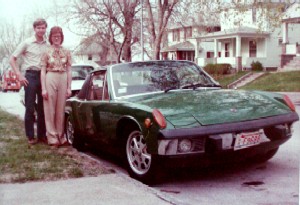 <![endif]>
My 1973 Porsche 914 1.7L – Zambezi Green
Back in 1978 it was already rusty – she married me anyway!
<![if !vml]>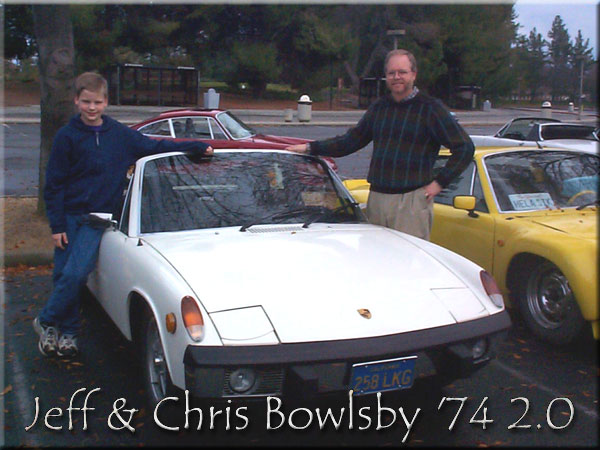 <![endif]>
My 1974 Porsche 914 2.0L – Light Ivory
Me and my son in 1999
See My Other Websites
914 Wiring Harnesses   914 Can Am cars    914 Parts For Sale
Jeff Bowlsby
Porsche, and the Porsche crest are registered trademarks of Dr. Ing. h.c. F. Porsche AG.
This site is not affiliated with Porsche in any way. All other trademarks are property of their respective owners.